Hot or Cold? Testing the Waters for Equity Crowdfunding
March 18, 2020 - Matthew Moroney, COO and Co-Founder, Raise Green
It's almost Spring. Although some people swim all winter, most normal people want to know if the water is warm enough before they jump in.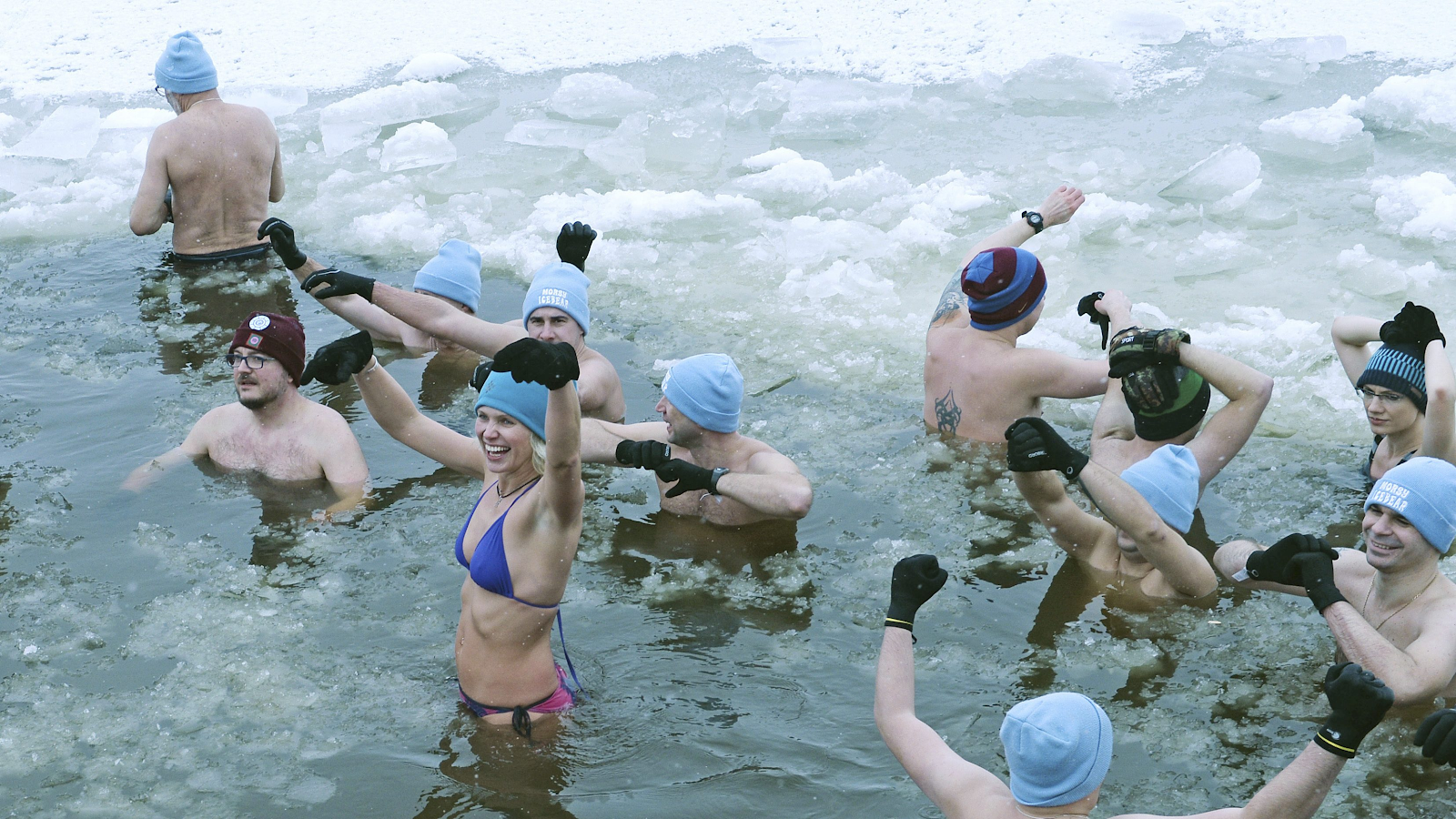 Too many good projects just aren't getting funded.
People bring projects to Raise Green to figure out how to get funded1. Community solar, affordable housing, and agriculture project creators struggle to engage with traditional finance. They don't have to struggle anymore.
Crowdfunding used to be WAY harder to figure out if it'd work for you.
Crowdfunding ("Reg CF") lets you sell stock or debt for a company online. But even with the lower barriers for raising capital, Reg CF struggled to grow as rapidly as expected. In our opinion, that is primarily due to the uncertainty for project creators. They aren't sure how to market. They want to know that if they go through the work of making the offering, there is a good chance of raising what they need - whether that's $250k, $1M, or $5M.
If I build it, will they come?
The government acknowledged these complexities with a significant new rule change on Monday. The SEC's "harmonization" rule which went into effect on Monday, March 15, 2021 means that companies who are considering crowdfunding capital can now "Test the Waters." That means you can list your project and start asking the crowd how much they would invest.
These "indications of interest" do not obligate friends, family, and strangers to invest. No money can be collected. But in a sense, these indications give you a sense of how warm the water is if you did go live for investment on Raise Green.
The complexities of "capital formation" (i.e., raising green) are overwhelming.
The world of "private equity" and "506(d) exempt securities offerings" is just too big of a barrier (and mouthful) for people without nuanced legal knowledge and industry connections. That's too bad. This limits innovation, climate resilience, and equity. So many projects that would have a powerful local impact just aren't getting built.
What does it take to get my Testing the Waters listing up on Raise Green?
A bit of elbow grease, but not as much as you'd think. Raise Green sees Testing the Waters as a really effective way to help originators test their idea, sharpen their story, and refine their marketing strategies.
Our basic requirements are:
A vision for a positive impact on the planet and its people!

A simple legal entity like an LLC or C Corporation (easily created online for around $100 in a day or two)2

A business plan3

A background check that we conduct.

And a willingness to fail.
All in all, Testing the Waters can help make your project or company vision clearer for yourself and the crowd.
This new regulation doesn't make it easier to create, fund, build, and run your project. However, it will help you gauge market interest, quickly refine your narrative and pivot your approach if necessary. The insight you gain from a "Testing the Waters" approach tests your marketing strategy, your business model, and lets you discuss the project with real live potential investors.
Value is created not just from seeing how many people would invest and how much they might put in. Almost more valuable is the feedback you get from potential investors and advisors who will be exposed to your project.
The water feels warm.
Schedule a meeting today with Jackie, Matt, or Franz -- and we'll tell you more. If you have those simple requirements, we could get an "indications of interest" for your project live before Earth day!4
---
The new section of the Securities Act5
The "testing the waters" provision is enabled by a short new Section of the Securities Act6, Section 227.206. This allows potential project creators ("Issuers") to "Solicit Interest" before filing an offering statement. For all intents and purposes, these are considered securities offerings, just without the exchange of capital. Issuers can communicate orally or in writing to potential investors about the interest level of their contemplated offering.
No money can be accepted when 'testing the waters'. Moreover, no offer to buy the security can be accepted until a formal offering is conducted with a crowdfunding portal. Note, that these communications need to be included in that formal offering, so that investors can receive all the information and disclosures that got sent out.
Please email matt@raisegreen.com if you'd like to discuss the implications of this change or other portions of the harmonization rules. There's a lot of potential here we'd like to explore with you.
To get the most up-to-date information on Raise Green content, please sign up for our email list and follow any of our social accounts (Instagram, Twitter, Facebook, LinkedIn).
This Blog is for discussion purposes only, expresses the views of Raise Green, and is not investment research. This is not investment or tax advice, and does not constitute a solicitation to sell or an offer to buy any securities. Certain information is from or links are to third party sources. Although they are believed to be reliable, we do not guarantee their accuracy, completeness or fairness. Raise Green is a licensed Funding Portal with the SEC and FINRA, and is not a Municipal Advisor. Prior to being approved to list a company on the Raise Green portal, a diligence review is completed. Prior to investing. investors must sign up for an account on the portal. Raise Green does not provide tax, accounting or legal advice. Investing in crowdfunded offerings involves risk and you should review the risks of a particular investment prior to investing. You are strongly encouraged to consult your professional advisors before investing. Go to www.raisegreen.com for additional information on services, the funding portal, regulation, and investment risks. Or, direct inquiries to info@raisegreen.com. Copyright © 2021
1. Over 140 people have brought their climate projects to Raise Green considering a Regulation Crowdfunding offering for capital.

2. We have an enterprise partner that we're glad to connect you with who can help provide incorporation services for a fixed fee.

3. Small Business Administration guidance on writing your business plan: https://www.sba.gov/business-guide/plan-your-business/write-your-business-plan

4. Earth Day causes lots of hubbub as it should. We like to focus on the days and months after to keep up that momentum year round. Stay tuned for announcements of our first "indications of interest" demo day in late April.

5. This is not legal, accounting, tax or financial advice. I am not a lawyer and do not intend to become one. My views are my own. Consult legal counsel before conducting any securities offering.

6. SEC adopting release in Federal Register vol 86 no 9: https://www.federalregister.gov/documents/2021/01/14/2020-24749/facilitating-capital-formation-and-expanding-investment-opportunities-by-improving-access-to-capital